Natural Wellbeing Fo-Ti Root 2 oz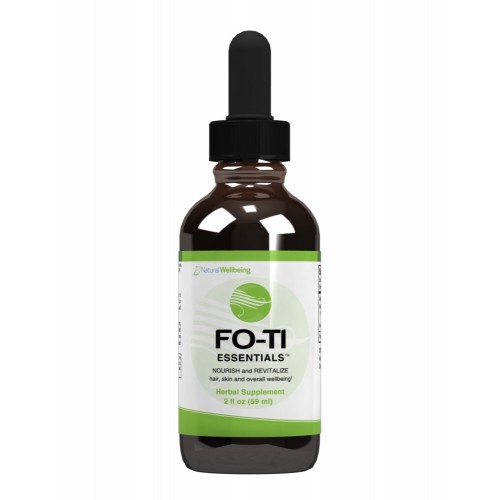 What is Fo-Ti root?
Fo-ti (Polygonum multiflorum) is considered one of China's greatest tonic herbs. It has been used traditionally for thousands of years for improving a wide array of conditions ranging from low back pain and decreased energy and vitality, to fertility and longevity support.
Fo-ti is possibly best known for its reputation of restoring hair back to its original color and preventing further graying. It is also reported to help slow down hair loss and increase the rate of hair growth.
Use Fo-ti root in conjunction with Hair Essentials daily supplement for an extra boost in healthy hair growth.
What is Fo-Ti used for?
Traditional longevity tonic
May help restore hair back to its original color, prevent further graying
Encourages faster hair growth
Helps protect against hair loss
Supports energy and vitality
Why choose our Fo-Ti Extract?
Premium Quality: Prepared from selectively imported, non-sprayed Fo-Ti root (Polygonum multiflorum).
Full-Spectrum Extract: The full biochemical spectrum of the herb is preserved, ensuring the highest potency extract.
Every Batch is Tested: Every batch of Fo-ti extract is tested to ensure the highest quality. Every single batch!
NSF cGMP-Certified Manufacturing Facility: The NSF Certification Program protects consumers by ensuring that the highest standards of manufacturing have been
strictly followed.
Guaranteed: In addition to the superior quality of our products, you are also protected by our 90-day, money-back guarantee.
Manufactured in USA.