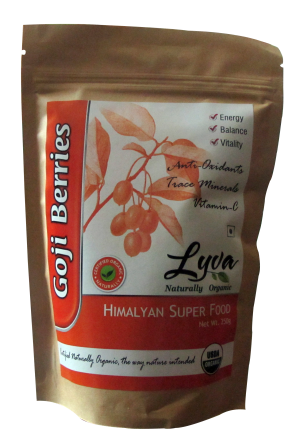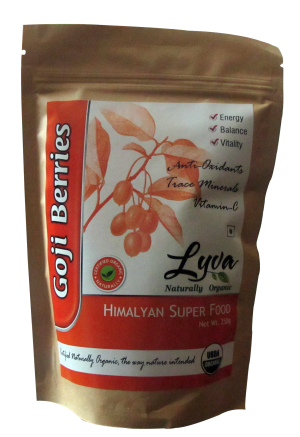 Refer to below genuine testimonials / reviews of Goji Berries given by our customers. Lyva Certified Organic Sun Dried Goji Berries. A Pack of 250 gm containing 100% pure goji berries that are certifed organic, vegan and raw
Goji Berries is considered as an excellent source of anti-aging antioxidants, and source of energy.
Excellent product
Excellent product
Lyva Goji Berries come in a very convenient packing which could be easily opened and thereafter properly sealed so as to maintain its freshness and food value. Everytime I have ordered the Lyva Goji Berries, I have found them to be of superior quality and good in taste which could be consumed as a snack. I recommend to consume this product for general well being, energy and good health.
Excellent product
Powerful food on this planet
2013-11-05  On Lyva Organic Goji Berries – 250 gm  by Neelanjan S.
Gojiberries are good!
These berries are good for the health. They can be added to salads like I do. They go well with vegetables.