Sunwarrior Raw Vitamins for Him/Her, All Natural, Energizing Plant Based Vitamins and Minerals, Get Sunwarrior Raw Vitamins in India
Sunwarrior, a plant-based supplement company in Southern Nevada, is pleased to announce these new products. These multivitamins are unique in the marketplace as most multivitamins rely heavily on synthetics, even those that claim to be raw, natural, or a combination of the two

Sunwarrior's Raw Multivitamins for Him and Her contain all plant-based nutrients, vitamins, and minerals in easy to take capsules. They are raw, completely natural, and from plant food sources like holy basil, guava, and adaptogenic herbs. These vitamins do not contain any synthetic vitamins or minerals.
They contain a unique blend of plant-based, organic vitamins and minerals, including vitamin D3 from lichen. Even the capsules are entirely vegan. Both the men's and women's contain a similarly potent amount of energizing B vitamins, but the vitamins for women include more organic iron and muira puama in place of the Siberian ginseng found in the vitamins for men.
Sunwarrior Vitamins are all natural, completely plant-based, and raw. Each capsule comes straight from the natural foods we are missing, packed with vitamins, minerals, phytonutrients, enzymes, and antioxidants
Daily Multivitamin for Him
With anti-aging Longevity Formula
Sunwarrior for Him / Her contains an anti-aging Longevity blend of herbs, grasses, and organic phytonutrients to provide defense against both age-related free radical damage and exercise induced oxidative stress. Exercise can cause an eleveated aerobic metabolism, which in turn can increase free radical production. Antioxidants like quercetin and grape seed extract can help the body defend against free radical damage.
Deficiencies in essential vitamins and minerals can zap strength, energy production, stamina, and muscle efficiency. Maintain optimal levels of nutrition by eating a diet full of organic and colorful fruits and vegetables, and by including a multivitamin and mineral formulated from natural, raw, and whole-food ingredients to keep deficiencies at bay.
Naturally free from any solvents, synthetics, gluten, GMOs, radiation, artificial flavors, artificial preservatives, artificial colors, soy, yeast, wheat, or added sugars.
Sunwarrior, a plant-based supplement company in Southern Nevada, is pleased to announce these new products. These multivitamins are unique in the marketplace as most multivitamins rely heavily on synthetics, even those that claim to be raw, natural, or a combination of the two
Sunwarrior Raw Vitmains for Him contain contain potent amount of energizing B vitamins, with Siberian ginseng.

Highlights
All-Natural Plant-Based Vitamin and Mineral Blend
Supply plenty of energy to get you through the day
Raw and Organic with no synthetics, chemicals, binders, or fillers
For a clean and healthy supply of nutrients for you and your family
From the natural foods and nutrients the body recognizes
Recharging both body and mind
Highly absorbable to nourish cells and boost energy
Quickly going to root of fatigue, cellular energy
Rich in natural and organic antioxidants
To protect against cellular aging so you look and feel younger
Includes a Longevity Formula of anti-aging herbs
Renewing and protecting skin, hair, eyes, nails, brain, and heart
With live probiotics and enzymes to improve digestion
For absorption of more vitamins and minerals
Including vitamin D3 from lichen
Linked to healthy weight loss and calcium absorption for strong bones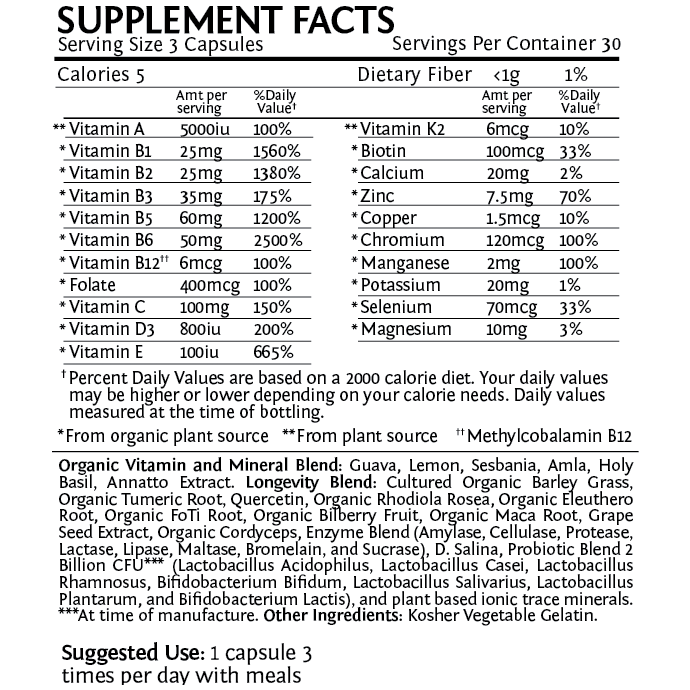 GoIndiaOrganic brings to you best of quality multivitamins having organic & natural healthy ingredients, making it genuine plant based multivitamins. Now get Sunwarrior Raw Vitamins for Him in India. Get Sunwarrior Protein, & Raw Multivitamins readily available in any city of India be it Delhi, Bangalore, Hyderabad, Chennai, Chandigarh, Tamil Nadu, Kerala, Mumbai, Pune, Nagpur, Gujarat, Jhallandhar. Contact us at [email protected] / +91-11-47566727 to inquire about more details
Source – http://www.sunwarrior.com/product-info/raw-multivitamins-for-him/
Source – http://www.sunwarrior.com/product-info/raw-vitamins-her/